EngageMedia Blog
Paradoc is an organisation of filmmakers from Indonesia working to create social change using audiovisual media.
Organisation: Paradoc
Country:​ Indonesia
Founders: Linda Nursanti and Mada Ariya Putra
Paradoc is an organisation of filmmakers who work together to create social change using audiovisual media. On their website, they say "Video for Change" is their main type of work.
One of their most talked-about films is Lakardowo which paints a vivid picture of the people's resistance to environmental pollution by a waste treatment facility in Mojokerto regency, East Java. PT PRIA operates this facility. The residents of Lakardow village have been suffering from groundwater contamination since 2010 and the pollution is also affecting socio-economic and environmental processes in the area. Women and children comprise the highest number of victims.
Paradoc has received multiple nominations for their works to-date, including the nomination for "Best Feature Documentary" at the 33th Indonesian Film Festival 2018, "Best Feature Documentary (Bekantan Award)" at the 11th Borneo Environment Film Festival 2018 and an Official Selection (Lanskap Program) at the 17th Yogyakarta Documentary Film Festival 2018.
We talked to Paradoc to learn more about their work.
EngageMedia (EM): What motivated you to form Paradoc?
Paradoc: The name "Paradoc" is based on Mada Ariya Putra's idea of "paradox". The founders are Linda Nursanti and Mada Ariya Putra who had the vision and mission to make documentary films for social change. It was established in 2016 during the production of a documentary film called Lakardowo Mencari Keadilan - Finding a Fairness in Lakardowo.
EM: Why did you choose the Lakardowo village in Mojokerto for your documentary?
Paradoc: Originally we made the documentary as a part of our educational requirement at the Indonesian Institute of the Arts in Surakarta city. During the research process, we realised that this film could have a larger impact and the Lakardowo environmental issues warranted a larger campaign because this was not being talked about in the mainstream media.
This film reveals that PT. PRIA is dumping hazardous and toxic materials (B3 waste), which is damaging the environment of the nearby areas. The community has criticised the lack of safety and suffering caused by this pollution, which has arisen from industrial growth in the area.
This industrial growth cannot be sustained by maintaining a B3 waste treatment plant and dumping such waste. People, who do not know the dangers of these hazardous materials, think that they are like ordinary sand, so many sell them for building materials. After repeated protests, the government still hasn't prevented the dumping of hazardous wastes or taken action against industry players that produce waste.Therefore, this film has a big mission.
EM: How did the people of Lakardowo respond to your efforts to make a film about them?
Paradoc: People first welcomed the idea but still approached us carefully, because we were "outsiders". They were already disappointed with the promises of people (local leaders and politicians) who said they were helping them but were not. Personally, I learned about this case from Ecoton Indonesia, an NGO that has been working with the Lakardowo villagers for a long time. So our initiative got a positive response from the community because they knew we are referred by Ecoton.
EM: Were there any lessons from the film-making process ?
Paradoc: There were many lessons from making this film. For one, we felt that motivation was a must for such filmmaking. The motivation also developed after learning about the conditions or treatments that we have experienced, which could be channeled through the film. This gave a kind of soul to what we really wanted to say. The documentary film also provided information and education to help activists, advocacy media and, especially, the residents of Lakardowo village.
EM: How did the audience respond to this film?
Paradoc: We have seen a lot of enthusiasm from audiences  and there has been a high number of requests for access to the film we received after screenings. It was screened in many cities in Indonesia, such as Mojokerto, Yogyakarta, Solo, Tangerang, Jombang, Pasuruan, Malang, Bogor, Denpasar of Java island as well as cities in the Aceh province in Sumatra island and many more to come this year. After watching this film, many decided to show solidarity to the Lakardowo area and its people by visiting them and offering help to the people on the ground.
EM: Do you have any further thoughts about the film you would like to share?
Paradoc: We saw  how some members of the audience were emotionally affected after watching this film. They learned for the first time about the dangers of hazardous B3 chemical waste and were appalled by how slow the government response is. This triggered many people, mostly university students, who announced solidarity and pledged to travel to Lakardowo. So the audience took it personally.
EM: Does the online distribution of video help or not?  How can we strengthen the advocacy process further?
Paradoc: It is very helpful. With an online network, we can reach more general public audiences. But these activities are never enough. We need to collaborate with other communities or groups to get more support for the cause. Besides the online engagement and the demonstrations in the field, it would be good to increase support by using media art such as music, film, graphics, speeches to talk more about the issue.
EM: What is your plan?
Paradoc: We are currently finishing another film project The Ant and The Elephant. This is also related to the Lakardowo problem. This film will emphasise the ongoing struggle of the people of Lakardowo, especially during the legal battle, which is one of the ways the villagers are fighting the industry giant. The difference from the previous film is that this will be from a more personal and intimate perspective.
by Egbert Wits —
March 12, 2019
An Indonesian short documentary on religious tolerance is finding its own audience.
Ahu Parmalim is a short documentary film by Indonesian foundation Kampung Halaman. Founded in 2006 in Yogyakarta, Kampung Halaman offers a space for young people to learn and understand the potential and challenges within their own environments through media. Kampung Halaman focuses on young Indonesians, whom they invite to make video diaries. These diaries are participatory video processes, facilitated by more experienced video-makers, and rely more on the process, than end-results. Final videos are screened locally, followed by discussions with stakeholders. Kampung Halaman runs an online video depot where hundreds of video diaries are archived and made available.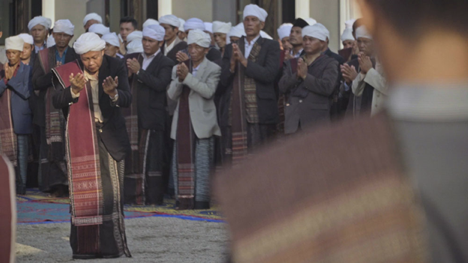 Ahu Parmalim translates to: 'I am a Parmalim' in Batak, the local languages spoken by the Batak people in Northern Sumatra. The short documentary follows 17-year-old Carles Butar Butar going about his daily life in Northern Sumatra. Carles is a Parmalim, an active follower of the Malim religion (Ugamo Malim). Viewers are acquainted with the religious practices of Ugamo Malim and get to know Carles as a friendly, diligent and intelligent young man. He is well respected, performs above average in school, and is highly devoted to his religion, family, and his country. Notwithstanding his simple background, his parents are farmers earning just enough to survive, Carles, dreams of becoming a policeman. Through Carles inquiries, we also learn that believing in 'the one true God' is a mandatory condition for becoming a policeman in Indonesia.
Every Indonesian citizen is free to choose his/her religion, a right clearly stated in article 28E of the Indonesian constitution. Nonetheless, minority groups and adherents of indigenous beliefs, such as Ugamo Malim, have always been subject to discrimination. They have to struggle not only to receive recognition and protection from the state but also to gain equal access to various public services. Carles' case is no different. "We learned that Carles was rejected to join the Indonesian Police because he was not a follower of one of Indonesia's main religions" explains Chandra, manager of education and technology at Kampung Halaman.
This simple, yet intriguing short documentary, made on the sidelines of facilitating video dairies with teenagers in North Sumatra, has been able to open up discussions in Indonesia about religious freedom and tolerance. Ahu Parmalim premiered on International Tolerance Day (16 November 2017) at 40 locations across Indonesia simultaneously. Within three months it was screened over one hundred times. As we near the end of 2018, Kampung Halaman still receives requests for screening. Ahu Parmalim has been screened and discussed all over Indonesia, in Australia, Malaysia and toured briefly in the USA. Initially, screenings took place through network organizations of Kampung Halaman. Hosts received a screening guide and various one-minute animations movies (2 examples of which can be seen at the start of this video) were prepared to introduce and provide background information on key topics.
A special website (in Indonesian) collects past and upcoming screening dates and locations, gives background information, has an online form to collect screening reports and documentation, while those interested in hosting a screening can send in their request here.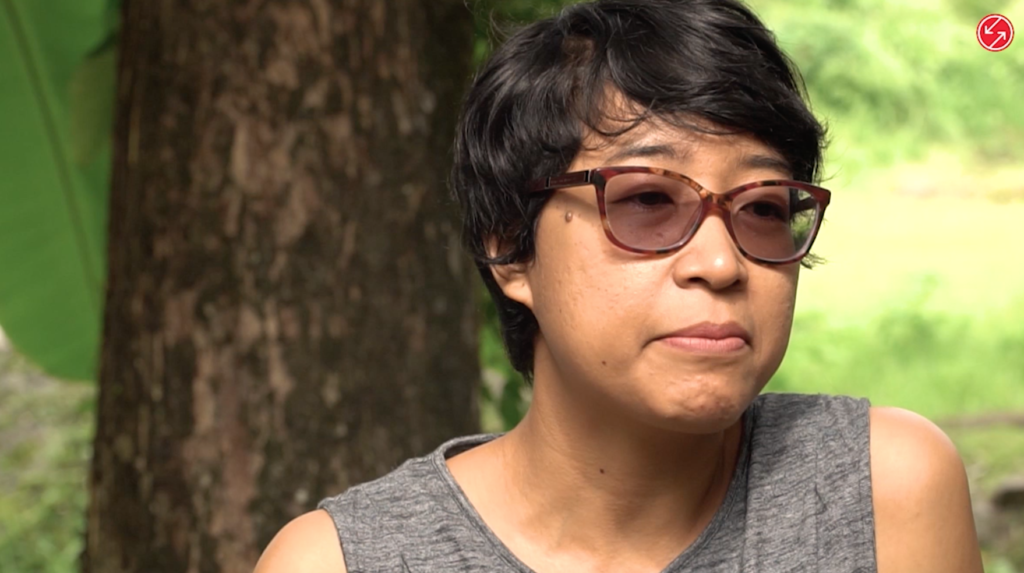 After initially posting the film online, Kampung Halaman decided to take it offline and only share it directly with those interested. "We were doubtful that just counting hits would allow us to measure any real impact of the film," Chandra explains. "The fact that Ahu Parmalim has vastly surpassed its initial goal of twenty screenings and the many comments we are getting from screenings are better indicators for its impact."
The success of Ahu Parmalim is in part due to national events, occurring completely out of the film-makers control. A 'landmark ruling' by Indonesia's constitutional court, late 2017, officially affirmed the rights of devotees of faiths outside Indonesia's official recognized religions. From now on these devotees no longer required to identify as either Muslim, Catholic, Protestant, Hindu, Buddhist or Confucian on their national identification cards. This decision and the media whirlwind it stirred in Indonesia provided tremendous momentum for Ahu Parmalim, with many audiences seeking to understand what these 'alternative faiths' actually entail. The timing of the release of Ahu Parmalim could therefore not have been better. The director of the film, Cicilia Maharani, acknowledges this fact:
"We are grateful that finally, the film found its own audiences. The discussions after the film screenings created a better understanding of local religion believers like Carles."


Watch an interview with Cicilia Maharani, the director of the film "Ahu Parmalim".